I have some old videos in my Workout Videos folder on my desktop. This was one of them. Antonio Solinas used to teach a kick ass Brazilian Capoeira class at Gold's Gym Santa Cruz and he mastered one flashy-looking kick on this day. I had my camera, as usual, so I got it all on tape. This type of jump takes amazing explosive strength, something that I continuously train myself, but have put on the back burner since I've been training for
bodybuilding competitions
.
On the topic of Capoeira, I am not sure of where instruction of this art is offered in Santa Cruz. If anyone does know, please comment below!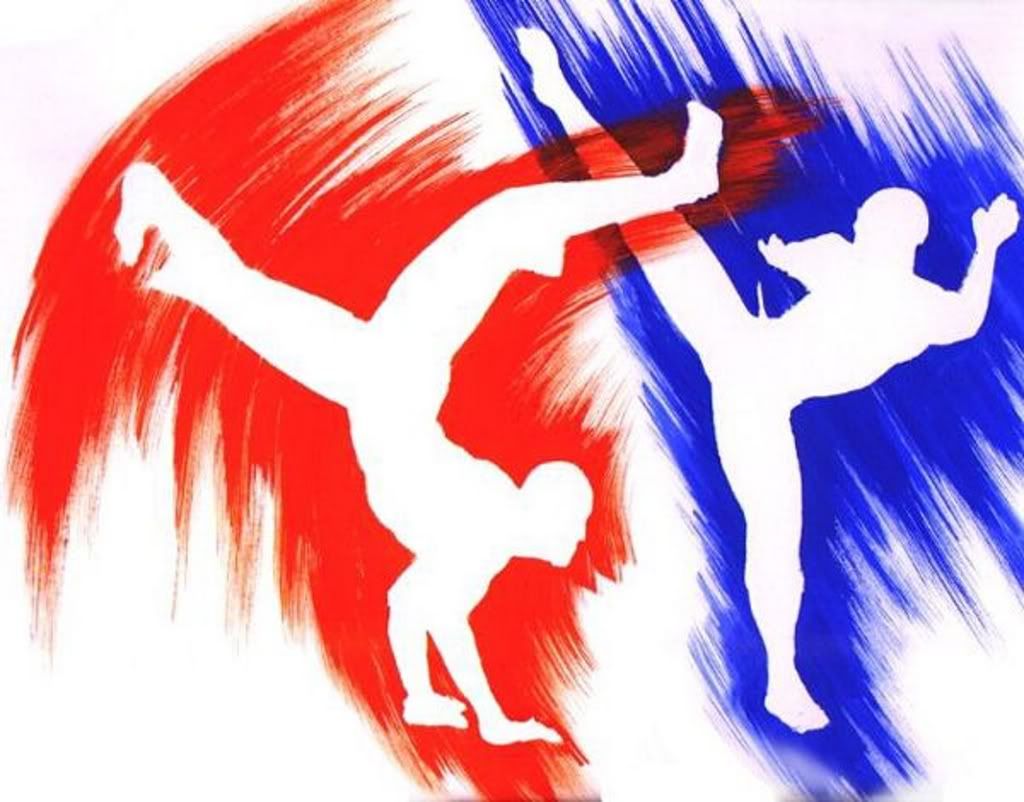 Here is Antonio Solinas (aka DJ Tone Sol) doing his move. You can catch this guy doing his music thang at
Natalia Lockwood Promotions
events in the Monterey Bay Area most weekends. Maybe between mixing songs he can bust out some Capoeira-inspired dance moves in the middle of the club!